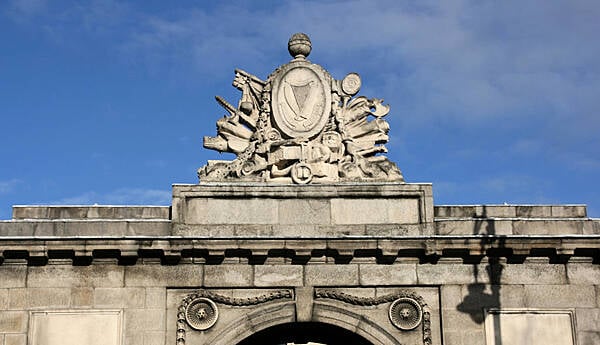 High Court reporters
The High Court has been asked to appoint a provisional liquidator to investigate the affairs of a Dublin-registered forestry company that is alleged to have taken in €30 million from investors.
The application has been made in respect of GWD Forestry Limited, with a registered address at Northumberland Road Dublin 4, which the court heard is insolvent and unable to pay its debts.
The company proposed to go into voluntary liquidation at a creditor's meeting last December.
However, the court heard that investors in the company are concerned over the manner in which the firm has been run and over its plan to go into voluntary liquidation.
GWD's attempts to go voluntary liquidation was not done in accordance with Irish company law, it is claimed.
It is alleged that a second creditor's meeting has been called by the company and is due to take place later this week.
Arising out of his concerns about a proposal to again seek to wind up the company one investor, and a creditor of GWD, has petitioned the High Court to appoint insolvency practitioner Mr Declan de Lacey of PKF O'Connor Leddy Holmes as provisional liquidator to the company
Mr Franco Bertellino from Rivoli in Italy says he want Mr de Lacy appointed in order to mitigate risks including preventing the company from proceeding with an improperly convened creditors meeting.
He never received any return from the company from his investment he claims.
Deep concerns
Mr Bertellino also has deep concerns that a liquidator may be appointed at the creditors meeting who may be more closely aligned with the interests of the company's directors than the company's creditors.
Represented by Robert O'Reilly Bl, instructed by Denis I Finn solicitors the court heard that in 2014 Mr Bertellino invested funds with entities he believes are related to GWD in respect of coconut trees in Brazil.
He said he was not happy with the outcome of this investment.
He says he was offered and accepted a series of replacement contracts in 2017, which he claims resulted in GWD acquiring plantations of 'Bixa Orellana' trees, Poplars and Christmas trees in Canada and Brazil on his behalf.
He became concerned after the company decided to hold a creditor meeting in late December, with the purpose of winding up the company.
That meeting took place last December, and was presided over by Mr Benjamin Taylor, who claims to be the company's sole director. Mr Taylor was also advised at the meeting by an English solicitor called Mr John Pennie.
It is claimed that Mr Taylor told the meeting that as the sole member it had been decided that due to its liabilities the company was to be wound up voluntarily, and a liquidator appointed.
Mr Bertellino said that following a series of questions put to Mr Taylor several matters of concern emerged from the meeting,
It is claimed that Mr Taylor had unwittingly become the sole shareholder and director of the company on behalf of a person called Mark Raynor aka Mark Lewis Daulby, the alleged main influence behind the company, who had been convicted in 2003 of fraud involving the sale of investments to the public.
Assets and liabilities
Mr Taylor had originally resigned as director of the firm in 2015, after becoming uncomfortable with Mr Raynor's behaviour, but had in 2021 agreed to return as a director to facilitate an investigation of the firms activities undertaken by Mr Pennie's firm.
He said that he was told that the company had collapsed as far back as 2018, due to the actions taken by individuals placed in a position of trust by the firm at the time.
It also emerged that Mr Taylor lacked access to or a full knowledge of the company's assets and liabilities, the whereabouts of its books and records, its bank balances, or who exactly are GWD's creditors,
Further issues of concern were that GWD allegedly filed statements with the CRO that falsely disclosed that it was dormant and had never traded when it was trading and took in an estimated €30m from forestry schemes marketed to the public.
Some of the company's assets may no longer exist while others may have been moved into a network of loosely connected companies.
The firm's Christmas tree crops were harvested annually, it is claimed, but none of the proceeds appear to have been received by GWD.
The application came before Mr Justice Brian O'Moore on Tuesday.
The judge directed that the company be made aware of the application to appoint Mr De Lacey as provisional liquidator.
Noting the urgency of the claim, the matter was adjourned to Thursday's sitting of the court.