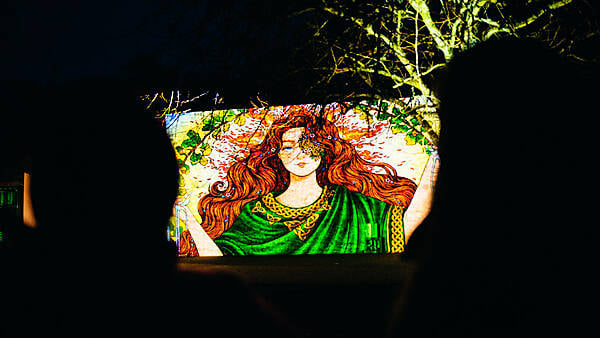 By Gráinne Ní Aodha and David Young, PA
A light show is among the events taking place on Wednesday to celebrate women as part of St Brigid's Day.
A number of events celebrating prominent women in Irish history, art, nature and the start of spring are being held across Ireland as a new bank holiday is held in her name.
Announced by the Government last year, the bank holiday will be held on the closest Monday following the date, which this year is Monday February 6th.
It is the first bank holiday in Ireland held in honour of a woman.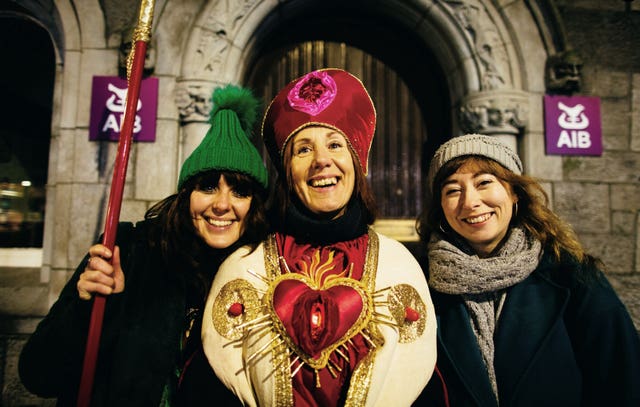 Events have been organised throughout the week to celebrate Brigit the Celtic goddess, and Brigid the Christian saint.
The pagan goddess is associated with creativity, wisdom, rebellion and the traditional festival of Imbolc – celebrating the start of spring.
The Christian St Brigid, born in 450, carries some of the same associations as the patron saint of poets and midwives, and the bank holiday is in honour of both female figures.
The Government said the bank holiday gives a "unique" opportunity to recognise the role women have played in Irish history and society through the arts and cultural heritage.
Herstory, which promotes women through various artistic mediums, is lighting up monuments in Kildare and Galway with art of Brigid and other prominent female figures.
A projection project called Herself will take place in Galway on February 4 in honour of women whose lives and work embody the qualities that Brigid is known for.
A festival – Brigit: Dublin City Celebrating Women – is returning to the city after its inaugural outing last year, and will host events including making St Brigid's crosses with reeds in the National Botanical Gardens.
At 12.30pm outside Leinster House, a rally will be held outside the Dail calling on the Government to tackle violence against women in Ireland, held by People Before Profit's Brid Smith, and supported by the National Women's Council.