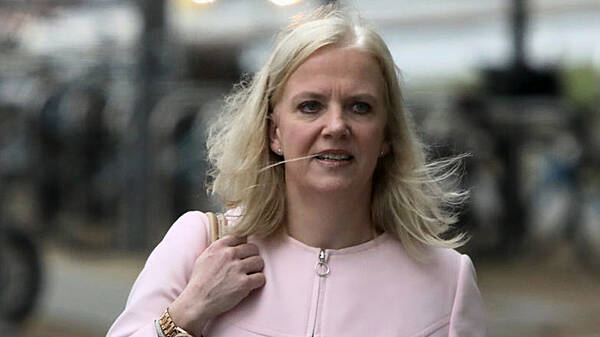 Eimear Dodd
A former financial services manager told gardaí in 2020 that she wasn't part of Custom House Capital's "inner circle", her trial has heard.
Ciara Kelleher (51) of Blackhorse Ave, Dublin 7, has pleaded not guilty to one count of conspiring with others to defraud investors in and clients and customers of Custom House Capital (CHC) Ltd. by intentionally misleading them as to where or how their assets had been placed in the investment firm.
The offences are alleged to have happened within the State on dates between October 2008 and July 2011.
A transcript of an interview given by Ms Kelleher to gardaí following her re-arrest by appointment on January 29th, 2020 was read to the jury on the seventh day of the Dublin Circuit Criminal Court trial on Wednesday.
Ms Kelleher told gardaí that she didn't buy shares in CHC. She said she thought this had been invite-only and showed that she wasn't part of an "inner circle" within the company.
The jury were told that Ms Kelleher read a handwritten statement during this interview at Irishtown Garda Station. She said she'd had concerns about operational issues within the company, but "never suspected" anything criminal was taking place.
Ms Kelleher said she wasn't involved in or aware of any alleged conspiracy to defraud or deceive clients of CHC.
She gardai that her role was to support John Whyte, head of private clients. Her duties included checking valuation reports and sending them to clients in a timely manner.
Client information
Ms Kelleher said when she started, a lot of client information was contained in ring-binders, but the details were gradually migrated to the 'Unity' client system. She said Mr Whyte and Harry Cassidy, CHC's then chief executive, would have also remembered a lot of client information.
Ms Kelleher told gardaí that at the time she would have taken it on face value that other teams within the business were performing their duties correctly and would not have checked this.
The defendant alleged that on one occasion, Mr Cassidy became very angry and was shouting at her when she'd followed up a request from a client for a funds transfer. She said Mr Cassidy then "had her against a wall", before "storming" out of his office to go to the office of Paul Lavery, head of finance.
Ms Kelleher said she later complained to Mr Whyte about this alleged incident.
A transcript of a third interview given by Ms Kelleher to gardaí following her first arrest on March 29th, 2016, was also read to the jury.
During this interview, Ms Kelleher told gardai that her name was included on a template letter that was sent to clients with their valuations. She said she didn't do the valuations and denied any knowledge of wrongdoing.
The jury was told that Ms Kelleher was released after interview in 2016. Gardai continued their investigations, including an analysis of computers and hard drives from CHC and personal computers belonging to Mr Cassidy and Mr Whyte.
The trial continues before Judge Orla Crowe and the jury.