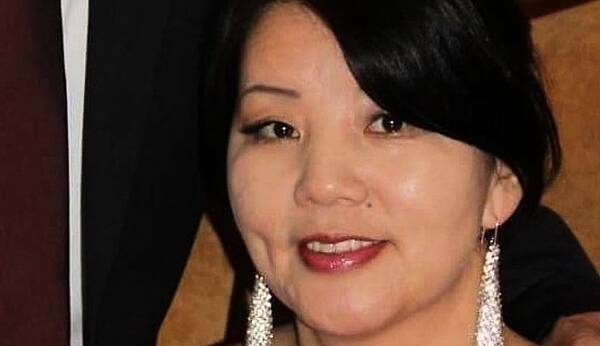 Eoin Reynolds
The sentencing of the 17-year-old boy who murdered Urantsetseg Tserendorj has been further delayed after the judge found it is time for legislative intervention or a definitive ruling on the law covering the sentencing of children convicted of serious offences.
On Wednesday, the boy's defence counsel asked the court to adjourn sentencing to await a response from the Oireachtas.
At the Central Criminal Court, Mr Justice Tony Hunt said the Children Act 2001 does not fulfil the role of a coherent and comprehensive framework in that it fails to deal with young offenders such as the accused in this case.
He identified what he called a "yawning gap" in the legislation which he said "cries out for reform" and "should be attended to because it is merited on its own terms and, if not, it will thrust litigation upon the State".
Mr Justice Hunt said his preference was to impose a sentence of detention for life on the defendant with a review after 13 years. However, he said there are concerns regarding what can and cannot be done by judges when a person sentenced as a juvenile comes before them for review.
There is no provision for suspended sentences, he said, and no way for the court to impose conditions on the defendant if he is released following a sentence review.
"That is a very unsatisfactory position for any review to be ordered in 13 years if that is the position then. It is one that is unfair to [the defendant] and to society."
He said the absence of any provision for suspended sentences will leave the reviewing judge with a binary choice to either continue the life sentence or set a date for release without any follow up. The "carrot and stick" approach, whereby a judge can impose conditions on a person following their release, is absent and therefore the review process is "entirely unsuitable," he said.
Mr Justice Hunt added: "These cases are too difficult to be left to the ad-hoc approach that has built up over the years. It is time for legislative intervention and, failing that, it is time for an updated definitive ruling in relation to these matters."
Michael O'Higgins SC, for the defendant, asked the court to adjourn sentencing to await a response from the Oireachtas.
However, he also pointed out that there is urgency in the case as Mr O'Higgins's client is approaching his 18th birthday when he would be treated as an adult. The mandatory sentence for murder for an adult is life imprisonment.
Mr Justice Hunt adjourned the matter to February 22nd.
The accused, who was 14 at the time of the offence and cannot be named because he is a minor, had denied the murder of Ms Tserendorj but had pleaded guilty to her manslaughter on January 29th, 2021. He was found guilty of her murder by a jury last year.