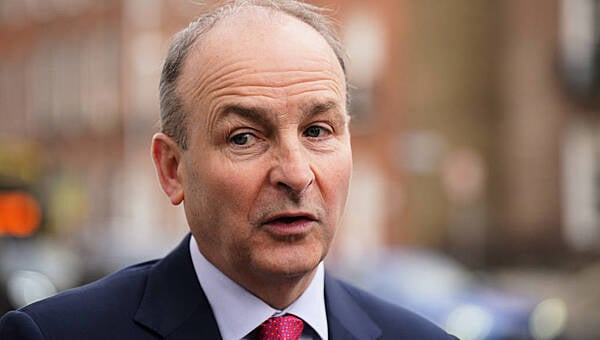 Tánaiste Micheál Martin has said Enoch Burke's case is proof that homeschooling can cause isolation and that children should be educated in schools.
In an interview with the Irish Examiner, Mr Martin said that he does not want to sound "patronising". However, he said the situation the Burke family have found themselves in is "sad" and "disquieting".
Mr Burke's mother, Martina, a qualified teacher, homeschooled her 10 children.
Enoch Burke has a week to pay a fine of €23,800 for contempt of court up to the beginning of this month, the High Court has ruled.
In a judgement issued on Thursday, Mr Justice Brian O'Moore said the teacher has until March 23rd to pay the fines.
After that, Wilson's Hospital School may apply to enforce payment of the fines by means such as seeking orders over Mr Burke's assets, the judge said.
Mr Martin said he believes there is a reason why the Burke family have an "isolated perspective in life".
He told the Irish Examiner: "I find it very sad that a family finds themselves in that situation and that they have a very isolated perspective in life and everybody else is wrong.
"And that always strikes me as that there's a reason for all of that.
"I don't want to comment too much but I think it does speak to the importance of socialisation, particularly in education, the idea that people should be educated in schools. I'm not a great fan of homeschooling. I think children need to socialise."
Home-schoolers have criticised the Tánaiste's comments.
Home Education Network chairwoman Lorna Tormey said blaming homeschooling for a lack of socialisation is a "very narrow view to take".
"It's a very stereotypical view of home educators, that because I educate my children we are within the four walls of our home and we sit at the kitchen table and do our homeschooling and that's not what it looks like, at all."