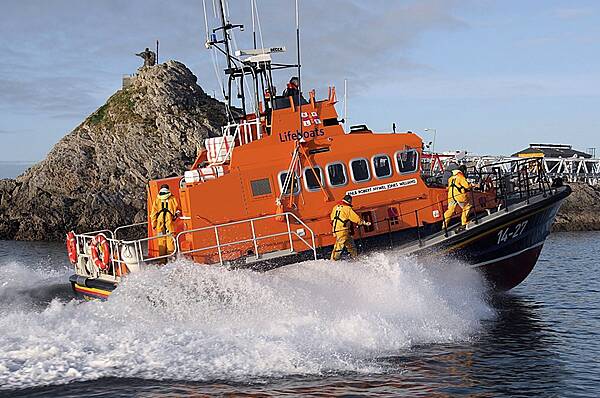 James Cox
Lough Derg RNLI came to rescue of 40 people on Saturday, after their boat became stranded on the lake in Co Galway.
With the help of Killaloe Coast Guard, the volunteer lifeboat crew came to the assistance of the 40-foot vessel, which ran aground on rocks close to Bonaveen Point near Portumna yesterday afternoon.
No injuries were reported though, and all 40 passengers – and the boat – were safely brought to shore.
On arrival at the scene, RNLI volunteers found that the vessel had run aground on a rock shoal. The lifeboat crew checked that everyone on board was safe and carried out an assessment of the scene before deciding on what action to take.
It was decided that an effort would be made to tow the vessel of the rocks. However, before this could be attempted, a number of passengers had to be transferred to the Coast Guard boat to take some weight off the stranded vessel.
Six people in all were safely taken on board the Coast Guard rescue boat and brought ashore. The six were then transported by Coast Guard land teams to Terryglass where they were collected and brought to Portumna by road.
The operation was coordinated by watch officers at the Irish Coast Guard's marine rescue sub centre on Valentia Island in Co Kerry.